Our specialties
The Molinari family boasts more than half a century of experience in the world of fine pastry …
Gift baskets, Christmas baskets, Pandori, Panettoni, Nadalin, Santa Lucia sweet peaches
Choosing simple ingredients and traditional recipes are the two cornerstones, which the life of the lab goes around.
The best ones are in fact the typical Veronesi cakes, wisely renewed by Giancarlo Molinari:
at Christmas, Pandoro and so called Nadalin (star-shaped cake, decorated with almonds and pine nuts),in December, the sweet peaches of Santa Lucia (fluffy leavened dough, dipped in spirit and filled with cream) and throughout the year you can't miss the fine pastry puffs of Villafranca, exported throughout Italy.
For breakfast, the selection of delicious freshly baked leavened pastries combined with high quality coffee is very rich.
The patisserie variety of pastries can also satisfy the salty taste lovers with whims of puff pastry, sandwiches and croissants .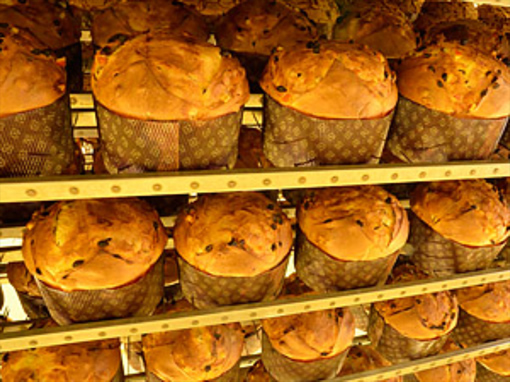 Panettone
Various flavors (classic, with berries, nuts and figs, dates and chocolate, amaretto and apricot). Freshly baked product of 1 kg weight and upon request of 3 kg and 5 kg
Millefoglie
It's our specialty and bestseller! It is the Pope cake! What makes it so special?
The first secret is in pastry itself, the same one of the puff pastries but it must be as thin as a very thin veil. It has to be folded and folded again till you get that special compact looking dough but with over 150 and more layers, perfectly swelling during cooking and adding to that very dough an angel like lightness. The cream is made of simple but first quality ingredients: butter, eggs, sugar, cream and some grated lemon peel. The secret? You have to measure out all ingredients very carefully and never get tired in stiring them.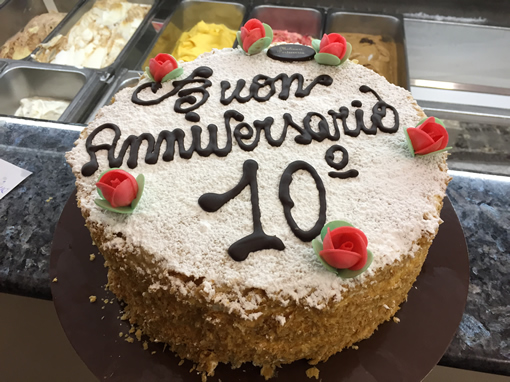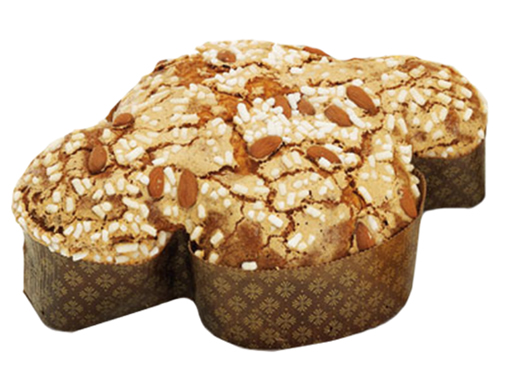 Colomba
Baked with natural fresh yeast enriched with candied orange cubes with natural almond glaze.
Moscato Sweet Wine Focaccia
Baked with natural yeast enriched with raisins dipped in Muscat. Its flavor makes a unique product of its kind.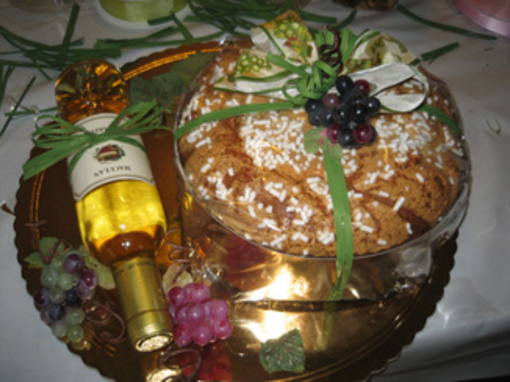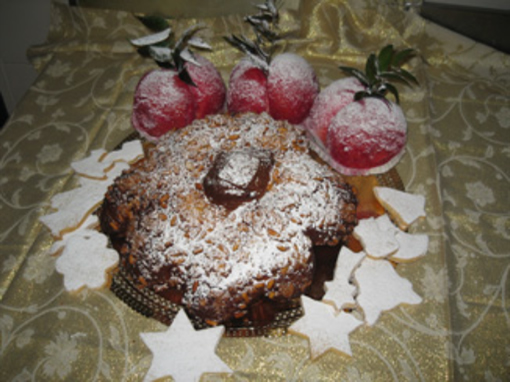 Nadalin
Classic Christmas cake of Villafranca di Verona star-shaped and covered with almonds and pine nuts. It's an handmade product made of: wheat flour, sugar, butter, eggs, milk, almonds, pine nuts, yeast, salt, natural flavorings. To best enjoy the product you should warm it up for a few minutes in the oven.
Santa Lucia Sweet peaches
Fresh baked product according to our old recipe. You'll find them exclusively a few days before Santa Lucia celebration during December holidays. Very soft cream-filled pastry and dipped in light spirit. It is to be consumed fresh.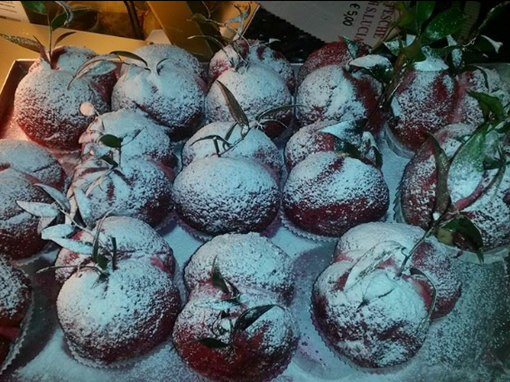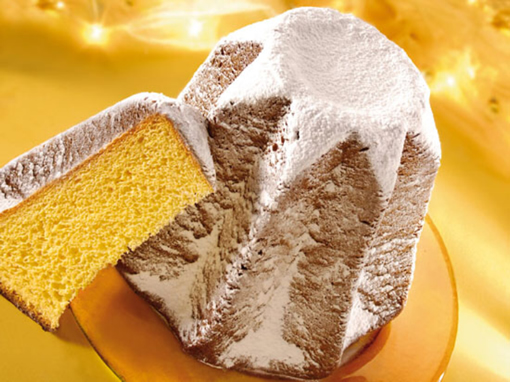 Pandoro
Handcrafted naturally leavened according to its traditional recipe. The dough is soft and can be immediately distinguished by its aroma of butter and vanilla
Ice cream and frozen desserts
We produce ice-creams, cakes and granitas (water ice) of great quality and proven flavor. We are constantly looking for new tastes and ingredients. Our products are completely healthy and genuine, with rich and special flavor ( with no hydrogenated fats). We only use the finest natural ingredients.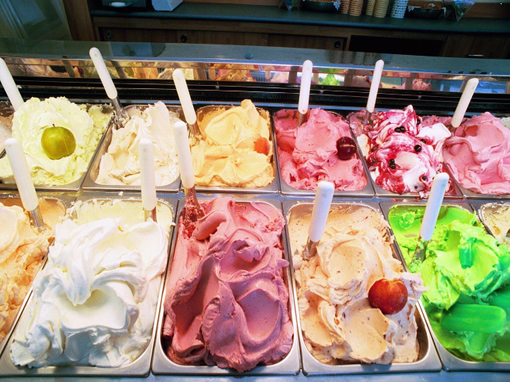 Appetizers and cocktails for any occasion. For the "in a hurry" gourmands or for the quick snack lovers we can offer simple fresh sandwiches, toasts, crispy little pastry pizzas or even more particular products such as savory croissants, mini hamburgers, mini rolls savory pastries, salted panettone, stuffed pastry and mignon salted pastry.
COME AND VISIT US IN VILLAFRANCA!